THANKS FOR VISITING ME ONLINE.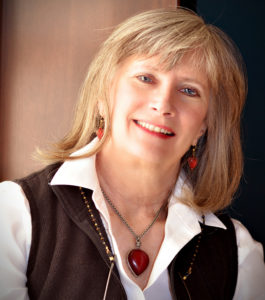 Hello! Here you'll find more about who I am, as well as an introduction to each of my novels.  I write both historical and contemporary fiction. What a blast it is! My historicals, part of my new series called "The Golden City," take place at the turn of the twentieth century.  So much was happening back then, from medical advances to natural disasters – I swear, the stories practically tell themselves! You can read each novel independently, but I do weave the stories together so you really get to know the characters and the setting. One of the locales mentioned in the books, in fact, is called "Sinner's Grove," and that place, on the northern California coast, also figures in my novels of contemporary romantic suspense. So in a sense all my work is part of a multi-generational saga. Whether you like historical fiction or romantic suspense, I think you'll enjoy losing yourself in the world I've created.
When I'm not working on my latest tale, I occasionally blog about topics that are stuck in my brain. I'd love to get your reaction, because sometimes I'm not even sure about where I came up with some of the connections I make! Please visit often to see what's happening, including notices of upcoming releases, promotions, and contests. Thanks again for stopping by.
View My Books